Gibraltar Status
Gibraltar is a British overseas territory which is located near the southernmost tip of Spain and overlooks the Strait of Gibraltar. Gibraltar and Spain coexist with a shared border to the north, to what is called the town of 'La Linea'. As a country it stands on its own yet it is a territory belonging to the United Kingdom. Part of the EU, having joined the European Economic Community in 1973. Article 355(3) (EX Article 299(4)) applies the treaty to the European territories for whose external relations a Member State is responsible; which in practice only applies to Gibraltar.

EU Customs Status of Gibraltar within the EU?
Gibraltar has an exclusive status within the European Union. EU law is pertinent in Gibraltar,however, there are four areas of EU policy which Gibraltar is excluded from due to its size, this includes the Customs Union. Therefore for customs purposes Gibraltar is not part of the EU.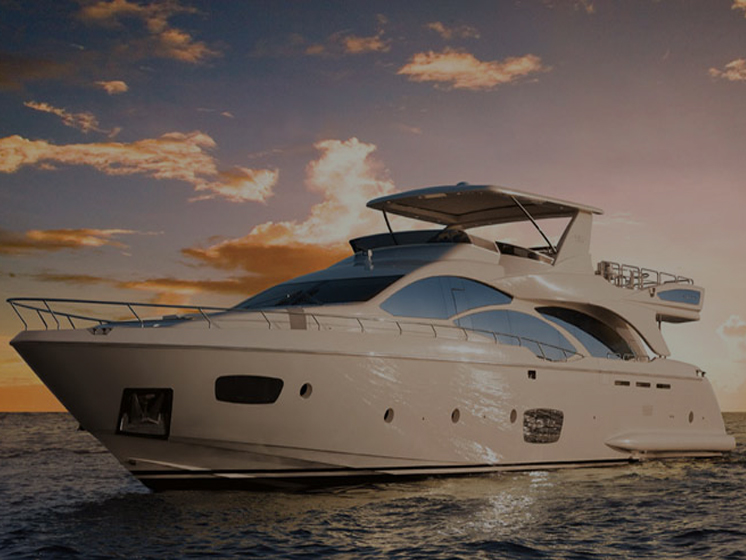 Need to leave the EU for 24 hours?
Yachts wishing to have a Port Clearance Certificate issued by the Gibraltar Port Authority (GPA) are able to do so via Turner Yachting. Having such issued is not mandatory but rather as required. It is very useful if you are wishing to state that the vessel has left the EU for over 24 hours.
Having a Port Clearance Certificate issued states the vessels departure time and next port of call as signed and stamped by the GPA.

Gibraltar Flag & Yacht Registration
The Gibraltar Yacht Registry is a highly credited service recognised globally. It is an ideal choice for yacht owners who want the confidence of belonging to a British Register and flying the Red Ensign. Since 1997, Gibraltar's Ship Registry has been with Category 1 Status allowing it to register vessels of all types.
As a member of the Red Ensign group, the flexibility of transferring to and/or from other Red ensign ports is possible in an efficient manner. The Registry offers a professional yet very competitive rates compared to other British ports, including a 24 hour turn around service on the provision of any documentation. As a result of the high standard set, the port was awarded with the 'White List' status, vessels flying the Gibraltar flag can expect to relist with the reputation that it beholds due to Gibraltar's high standard. All yacht owners can expect to meet international requirements on Port State control. With registration of a vessel, you can expect renewals, admiralty work, crew certification and company incorporation; all of which can be organised through us.

Gibraltar Tax
In Gibraltar there is no capital gains tax, gift tax, inheritance tax, wealth tax, withholding tax, VAT, and no tax on interest or gains made on financial investments. In addition, there is no taxation on dividends and interest paid by a Gibraltar Company to a non-resident recipient. Furthermore, there is no withholding tax on dividends. On a whole, Tax in Gibraltar is advantageous to those seeking to purchase goods or register a yacht.
Everything You Need cin escort To Learn About Dubai Escorts
An experienced Dubai Escort service is an ideal option for singles seeking love and romance in Dubai. Dubai is one of the most gorgeous places in the world, therefore, every visitor and expatriate can find that perfect match. A meeting with a stranger by way of a Dubai escort could become the beginning of an exciting and lasting in your life. Dubai Escorts are available to females and males who want to meet people other than their spouse. Dubai is seeing a rise in desire for exotic beauty and escorts that specialize in luxury exotic dates. Dubai is a bustling city which people would like to be recognized. An extensive list of world class exotic escorts are available for you to give you an erotic massage, complete your fantasies about sexual pleasure. You can have an unforgettable moment with the person you want to be with by hiring some of the most charming and beautiful young Dubai ladies, or homosexual or bisexual escorts. Elite escorts from Dubai are characterized by a high degree of professionalism and you will feel their professionalism from the moment you sit down with them. You and your partner are sure to feel comfortable when they're skilled in dealing with people. You and your partner will be relaxed and at ease after spending just a couple of hours with a high class escort in Dubai. Many couples have hired a top-quality professional to join them on formal or business travels. In addition to the stunning beauty and seductive females, there are other factors to consider when selecting the best option for you. The most well-known and well-known services include: call girls, Dubai girls, and Dubai tiny girls. The services that are provided by these young women can be customized to suit your individual needs and requirements. They can be able to comprehend and taking care of all men's needs. There are many types of call girl options. There are some Dubai call girls in the form of Jumeirah girls can meet any need you may have, whether you are searching for a casual stand, or long term relationship. Little girls, in the shape of a jumeirah girl or Dubai petite girls can bring a new dimension to your life , by adding few inches. Many men and women are attracted to their attractiveness. Girls who are small in Dubai are thought of as very attractive and attractive that can enhance your odds of finding and appealing to the ideal type of male. A Dubai girl who is an escort, or Jumeirah girl could be the ideal option for you if you're an old-fashioned person who isn't one to display the world too much of their body. If you are looking for some excitement, Dubai escorts can offer one of the most luxurious in quality, style, and classiness. Whether you want a night of dancing with the best men in a town, or you're trying to bring your new baby into this world, or simply desire to relax and spend precious time with your beloved one or friends, then Dubai is the perfect destination to be. Dubai is one of the top cities to take escorts due to its rich culture as well as its exotic style.